Experience the Perfect Smile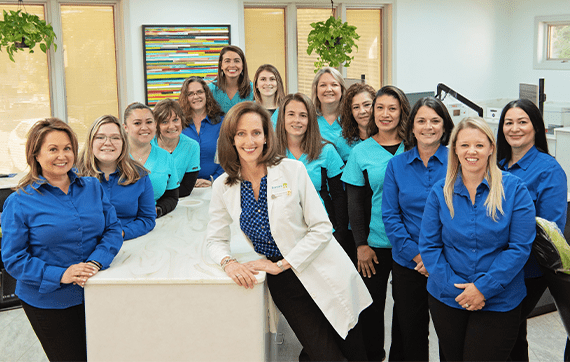 At Romani Orthodontics, we are dedicated to helping you experience the perfect smile. To achieve beautiful results, you need a team of skilled professionals with a passion for helping you reach the smile you deserve. Our team is well-versed in producing transformations through corrective treatment and serving our communities well for decades. Our practice is led by Dr. Kirsten Romani, who is the only female practice owner in the state of Rhode Island and the perfect board-certified orthodontist to guide you through this exciting process.
Our practice has been pioneering in the field of orthodontics for years and we hope to inspire women to take charge of their future and follow their passions. Our practice owner, Dr. Romani, was drawn to orthodontics at a young age and has built a career on great practices and solid relationships within her family of patients.
At Romani Orthodontics, we strive to honor this tradition of hard work and bravery by offering the best treatments available. Not only do we have a team with over 140 years of combined experience, we are also one of the top Invisalign providers so you can get the discreet treatment you need under the care of the most highly skilled team around.
You Are Our First Priority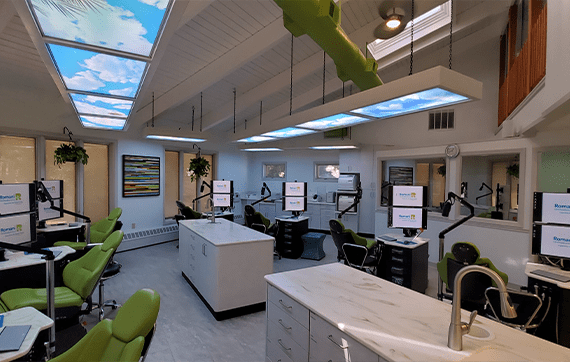 Our office wants to empower our patients to improve their quality of life through better oral healthcare and gorgeous aesthetics. We accomplish this goal by coupling cutting-edge technology with the advanced touch of our highly-trained team members. Your comfort during corrective treatment is our first priority, and we want to make sure that you feel educated about every treatment option available at our office.
We have invested our resources into adopting technology that will help shorten your treatment time while providing lasting results. Although the latest orthodontic tools may seem daunting to patients at first, we've blended our warm office culture into our practices so that you will never feel anything but at ease during your appointments. We consider all of our patients to be a part of the Romani family, and we have great instincts for how to best serve our family of patients so they receive care that is tailored perfectly to their needs.
Expert Orthodontist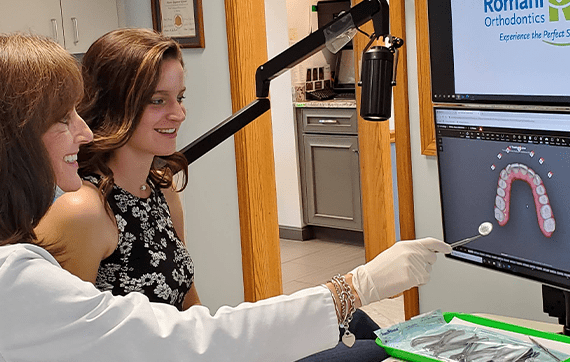 We've found that our work is most successful when we incorporate both scientific and artistic factors into our treatment plans. Dr. Romani understands that tooth placement and jaw adjustments affect your oral health and your confidence as you face the world. Patients that complete treatment with our office are easily recognizable due to the high attention to detail we put behind every shifted tooth and straightened smile. You need an orthodontist that understands your needs and has an unmatched eye for the small adjustments that will lead to a beautiful smile.
While our family of patients often say that their appointments are the best part of their day, we know that you have a busy schedule to juggle and need orthodontic care that doesn't absorb too much of your time. Our team is well-known for being direct and honest while crafting treatments, only suggesting necessary next steps so that we can best honor your investment of time and money.
Committed to You and Your Loved Ones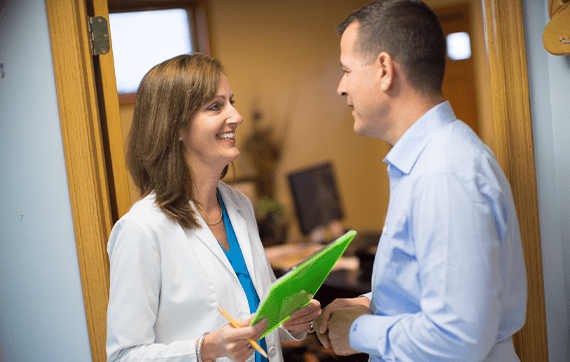 We are excited to be established in thriving communities where a diverse range of patients feel empowered to seek an elevated orthodontic experience. Whether you have a family that lives on a local farm or need an appointment between your meetings downtown, our Chepachet and East providence locations are conveniently located for you.
While our offices are constantly evolving to be as efficient as possible, we are committed to maintaining our welcoming atmosphere and building upon the relationships that have brought us to where we are today. We live and work in these communities and feel driven to provide the high-quality treatment that our neighbors have come to expect from our team. In addition, we want to ensure that the services you need are always within reach, so we provide flexible financing plans and partner with most insurances to decrease out-of-pocket costs.
You and your family deserve to have the perfect orthodontist for your needs, and we want to give you the opportunity to get to know our team and office before you commit to treatment. We offer complimentary first visits so that you can experience the family-oriented atmosphere of our practice and learn all the ways you can benefit from our advanced orthodontic care. Our doctors and team members are excited to get to know you and lead you along the path to a smile transformation that will improve your life for years to come.